Lorde Confirms She Was Behind The Onion Rings Worldwide Instagram
Earlier this week, an entire Instagram account @onionringsworldwide was brought to light because it was believed that Miss Ella Marija Lani Yelich-O'Connor, AKA Lorde, was behind it!
The account, which is now deleted, was followed by Lorde in addition to some people who have worked with her tour, and was focused on reviewing onion rings from around the world ... leading people to ask the question, If this IS Lorde -- who knew she was such an onion ring connoisseur?!
But we now have confirmation that she was indeed, BEHIND IT ALL! LORDE OF THE ONION RINGS.
During an interview with Jimmy Fallon on "The Tonight Show," Lorde admitted to being the one behind @onionringsworldwide, and explained why. She said, "I naively didn't realize it would be 'a thing' that I was going to different places and trying the onion rings at each of those places."
Finally, she said, "It's me! It's me, it's me."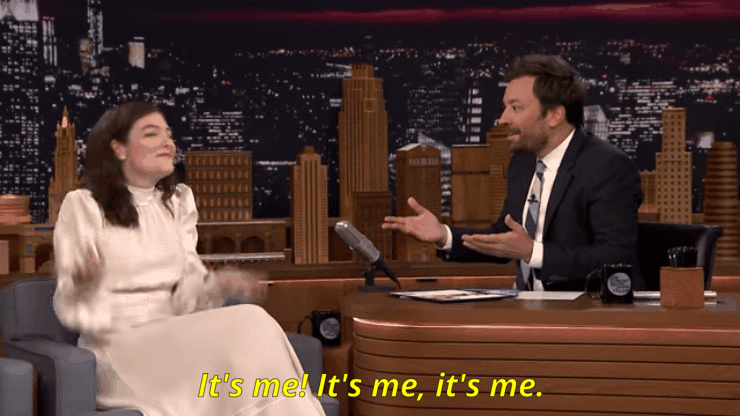 Lorde further explained, "It was a funny thing with my friends on the tour, and I was like, 'This is a good past time,'" adding, "It was fun for five seconds, but I'm still going to keep eating onion rings, they're my favorite." Then, she further explained how the onion ring itself is "underrated," and thinks they "don't get enough credit for how delicious they are."
And you better believe she knows how to tell what separates different onion rings apart. Check out Lorde's guide to good onion rings below:
"I have a few secrets on the onion rings, and from my semi-professional adventures, I think that a batter works better than a crumb. It's a bit lighter. And the other thing that you can do to make an onion ring magical is lightly pickle the onion before you batter it up. It takes on this acidity, and it's incredible."

On Air Romeo
When I'm not playing radio you can probably find me hanging out with my dog or drenching my tacos in Cholula
Read more